Get to know the Neighbourhood
Cork city is the second largest city in the Republic of Ireland and the population in the city is approx. 220,000.  It is situated on the southern coast of Ireland approx. 253km south of Dublin.  Cork is the commercial capital of the south of Ireland and has a track record of attracting multinational/foreign direct investment.  Cork is home to global market leaders in pharmaceuticals, healthcare, information and communications technology, biotechnology, professional and international financial services.  Many of the world's largest corporate occupiers are located in the Cork region, including Apple, Amazon, Dell EMC, IBM, Pfizer, Glaxosmithkline, McAfee, Lilly, VM Ware, Marriott Group, Johnson & Johnson, Clearstream, Boston Scientific, Stryker, Pepsi, Gilead and Blizzard.
Cork is a vibrant city and is set to become the fastest growing city in Ireland in the period up to 2040. It is also the strongest growing region for start-up businesses in Ireland and this is a critical factor in attracting corporate investment. It attracts and maintains an international work force with a broad range of skills and languages. Organizations that support working in Cork are Enterprise Ireland, Cork Chamber, Cork Business Association and IBEC.
Cork offers a wide range of retail areas to include the city centre central business district, Mahon Point Shopping Centre and Retail Park, Douglas Village Shopping Centre, Douglas Court, Wilton Shopping Centre, Blackpool Shopping Centre, Turners Cross Retail Park, Caste West Shopping centre, Eastgate Retail Park, West City Retail Park and many more.
In the Cork residential market, locations such as Blackrock, Douglas, Bishopstown, Montenotte and Rochestown continue to be the prime sought after locations. The newer expanding suburbs of Ballincollig, Glanmire and Carrigaline are also very attractive particularly for first time buyers. As well as being a university city, Cork is very well served when it comes to national and second level education with a great choice of schools.
Over the last number of years Cork has developed a number of large parklands around the city with very attractive walkway/greenways, including Blackrock amenity walkway, Tramore Valley Park, Ballincollig Regional Park and the Lee Fields on the banks of the river on the western side of the city and Marina Park in the city's south docklands.
Cork is also noted as a food destination with many exciting cafés and restaurants in the city centre. Cork has a reputation for artisan food production and more recently for craft beers, gin and whiskey, some of which are worldwide names. The vibrant English Market is situated in the heart of the city and offers a wide range of artisan foods and fresh fish.  It has become a tourist attraction and has developed an international reputation while maintaining its attractiveness to Corkonians. Kinsale, famous for its harbour and gourmet restaurants, is just a 30 minute drive from the city and the many attractions of beautiful West Cork are also within easy driving distance.
The English Market
World-renowned restaurants, cafes and pubs
Excellent selection of shopping, cultural activities and historic landmarks
Sporting facilities and clubs
Choice of primary and secondary education, along with UCC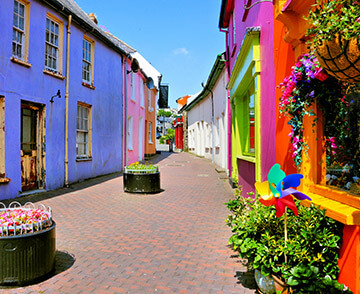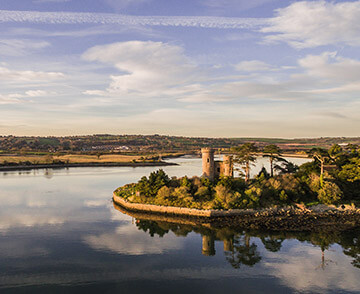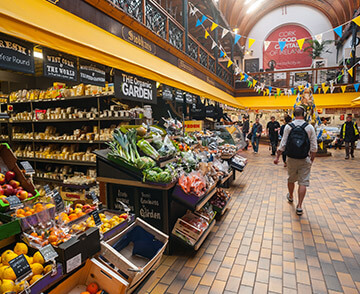 Transport
Cork is served by an international airport situated 6km south of the city centre with direct scheduled flights to many cities in the UK and Europe including daily flights to London and Amsterdam. The city has good bus and rail links via Bus Eireann and Kent Train Station including a commuter rail service to Mallow, Midleton and Cobh. Cork has a good road infrastructure particularly on the south side of the city with the South Ring Road network and Jack Lynch Tunnel and there is a motorway (M8) connecting the city to Dublin. The Port of Cork at Ringaskiddy has deep sea shipping services and it is ideally positioned for European trading. A new motorway (M28) is planned to enhance the connectivity with the main road networks in the region.
Cork Airport
Cork Kent Train Station
Regular Bus Éireann service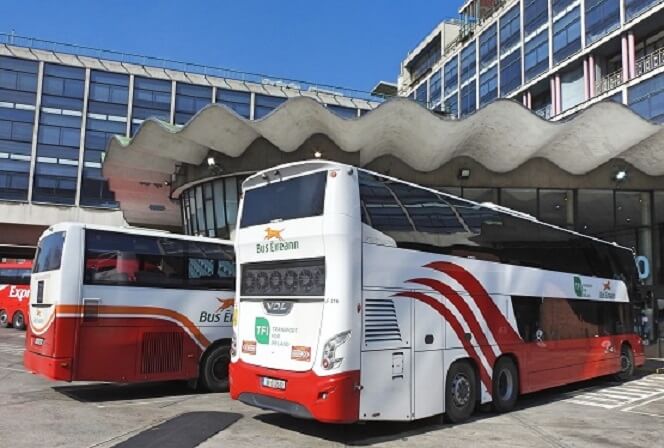 What Cork Has To Offer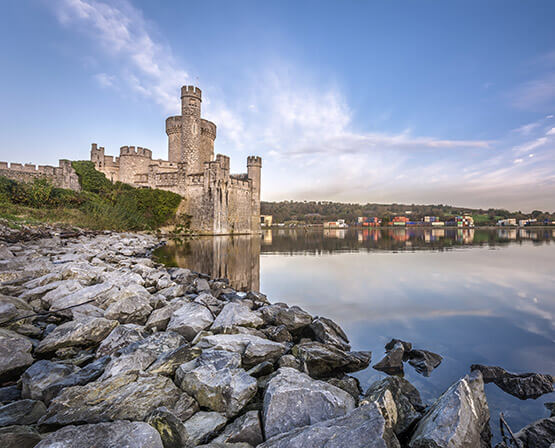 What Cork Has To Offer
Shopping centres
Schools
English Market
Restaurants
Pubs
Cafes
University
Art galleries
Museums
Sporting facilities
You may also like