Get to know the Neighbourhood
Historic Kilmainham, located just south of Dublin city, has become a popular area in high-demand from buyers in recent years, due to its close proximity to the city centre and the ever-growing array of local amenities.
Undoubtedly, the area is most widely known for the famous Kimainham Gaol, which served as a temporary home to the likes of Robert Emmett, Charles Stewart Parnell and most infamously, the leaders of the 1916 Easter Rising. Decommissioned as a prison in the 1920s, the jail has gone on to become a hugely popular museum and a location for many well-known films such as The Italian Job, Michael Collins, In the Name of the Father, and Paddington 2.
Across from Kilmainham Gaol stands the stunning Irish Museum of Modern Art, located on the grounds of the old Royal Hospital Kilmainham, a superb area for walks or picnics. There are some excellent pubs in the neighbourhood, including the Old Royal Oak and the Patriots Inn. Restaurants such as the nearby BRÚ house (formerly Union8), offer a fantastic choice for lunch or evening dining.
The neighbourhood benefits from a good selection of primary and secondary schools, Supervalu at HSQ on Military Road, and enjoys excellent transport links, such as Dublin Bus, the Luas Red Line and Heuston Station all within a short walking distance.
Kilmainham is a deservedly popular neighbourhood, combining the charm of residential Dublin 8 with modern, stylish amenities.
Historic Kilmainham Gaol
Heuston Station
Luas red line at James's
BRÚ House
St James's Hospital
The Royal Hospital Kilmainham
Supervalu at HSQ
The Guinness Storehouse
Short Distance from St Stephen's Green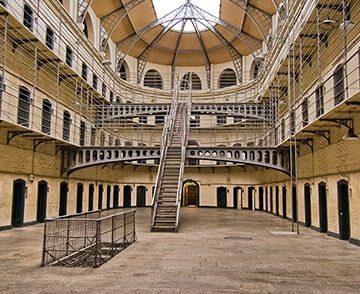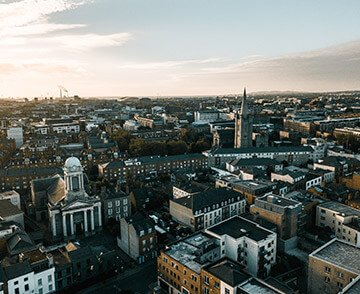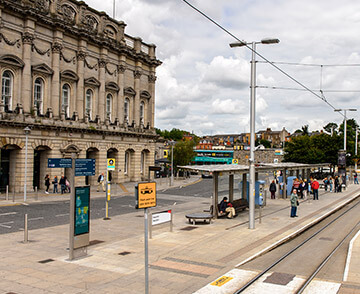 Transport
A number of transport routes connect Kilmainham with Dublin and beyond. With multiple bus routes and the red line LUAS station at James's, access to all that Dublin city has to offer is within easy reach. Heuston Station is situated within walking distance, offering transport to the whole of Ireland.
Heuston Station
Luas
Red Line to Saggart/The Point
Dublin Bus
13 – Grange Castle to Harristown
40 – Liffey Valley Shopping centre to Charlestown Shopping centre
123 – Marino to Walkinstown
68 – Newcastle / Greenogue Business Park Towards Hawkins St.
68a – Bulfin Rd Towards Hawkins St.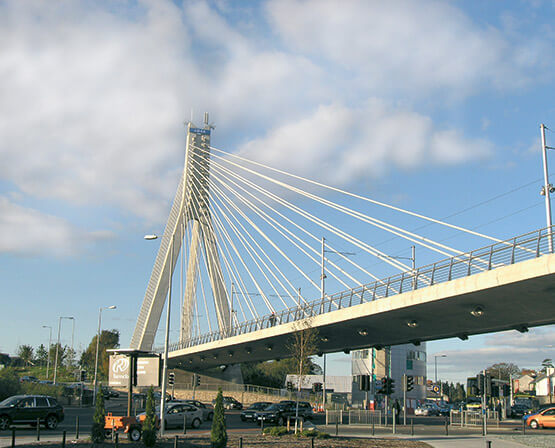 What Kilmainham Has To Offer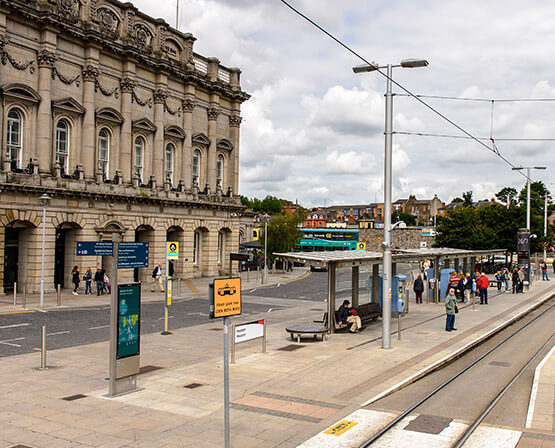 What Kilmainham Has To Offer
Restaurants
Pubs
Schools
Supermarkets
Launderette
Park
Gym
Takeaway
You may also like