Get to know the Neighbourhood
Nestled directly between Dublin city centre and Howth, Raheny is a popular northside neighbourhood known for its substantial greenery and parkland. With all the local amenities one could want, not to mention proximity to North Bull Island and the sea, Raheny is an exceptionally popular northside location.
Raheny has a comfortable, secluded village vibe, while being just 7 kilometres from the city centre and is accessed by DART or a number of bus routes. On Main Street, there are an assortment of local supermarkets, restaurants, cafes and shops. Enjoy a toastie and coffee from Bull Island's famous Happy Out Café or settle in for some classic pub grub at The Manhattan. Some of Dublin's best players, such as Brian Fenton and Paddy Gogarty, hail from Raheny GAA. As for schools, there is an excellent choice of both primary and secondary in the immediate vicinity.
Outdoors types have their pick in Raheny, with neighbouring Saint Anne's Park offering farmer's markets, sports pitches, green spaces and playground. The North Bull Island Nature Reserve is perfect for a stroll, listed as a UNCESCO biosphere reserve and home to more than 180 different bird species.
The Crescent Cottages are notable Raheny architectural gems, just outside of the Raheny DART station. And in the surrounding area, there are property types to suit every family size. Buyers can make their home in large period houses, comfortable estates and smaller apartments.
Saint Anne's Park
Saint Anne's Golf Club
Large selection of boutique shops
Excellent schools
Raheny GAA Club
Pubs and restaurants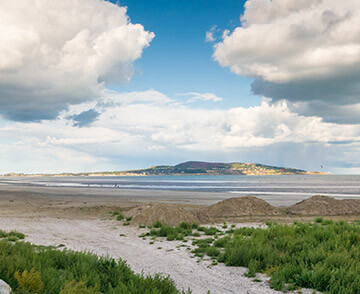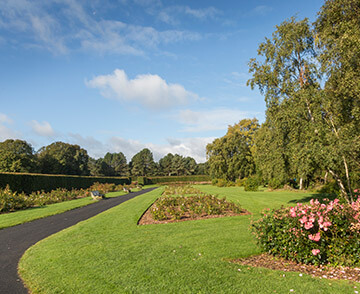 Public transport
Raheny is a quick commute away from Dublin city centre, with multiple bus routes serving the area regularly. Get to and from the city in 15 minutes by DART.
Dart
Dublin Bus
29A – Lwr. Abbey Street/Baldoyle
31 – Talbot St./Howth Summit
32 – Talbot St./Malahide
31n – D'Olier St./Howth
Nitelink
29n – D'Olier St./ Baldoyle Road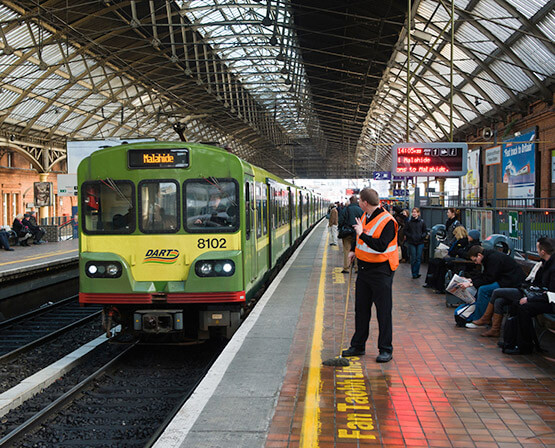 What Raheny Has To Offer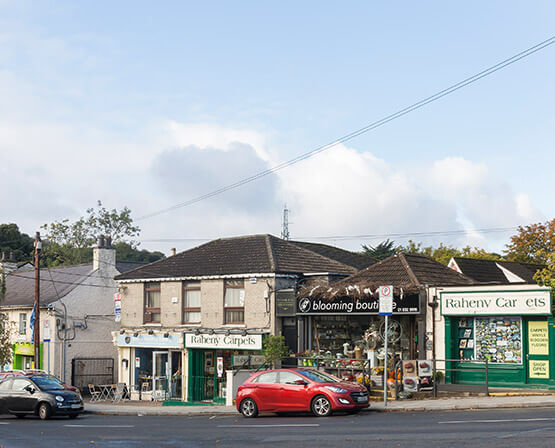 What Raheny Has To Offer
Gyms
Supermarket
Gastronomic pubs
Coffee shops
Churches
Creches
Scouting Den
Schools
Parks and playgrounds
You may also like