Transform Your Garden into a Summer Oasis with these Simple Steps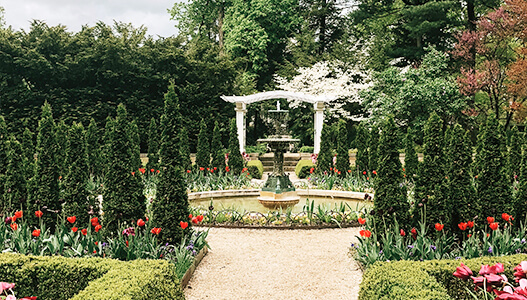 We're in for another "outdoor summer" at home, and there's no better time to make the most of your rear garden. With a few simple garden hacks, you can turn your outdoor space into the staycation spot of your dreams! We've listed our favourite summer must-haves below – get ready for a summer of fun from the comfort of your rear garden!
Drink Service
Bring the pub to you by installing a bar in your rear garden! Build your own or buy one pre-fab, stock with your favourite beverages and enjoy drinks a la home. Bonus points for theming your rear garden hot spot (think bamboo drinkware, torches and multicoloured lights for a tiki vibe), and the best part is, no taxi home at the end of the night!
Fun and Games
Skip the socially distant queues this summer and set yourself up for a good time at home. Have a collection of lawn games on hand for impromptu guests and the kids. Boules is an easy-to-learn game for the whole family, or try your hand at croquet!
The Garden Shop has a variety of oversized, waterproof play mats and games for kids, including draughts, dominos, Connect 4 and more.
Al Fresco Anytime
In Ireland, we really do have to make hay while sun shines – literally! Be prepared for the sun with a picnic set ready-to-go by the front door. All you have to do is head to the nearest park, or simply set up in your rear garden for an al fresco experience. Here are our picnic go-tos:
Waterproof picnic blanket
Cool box to keep food fresh
Wet wipes, serviettes, cutlery and a bottle opener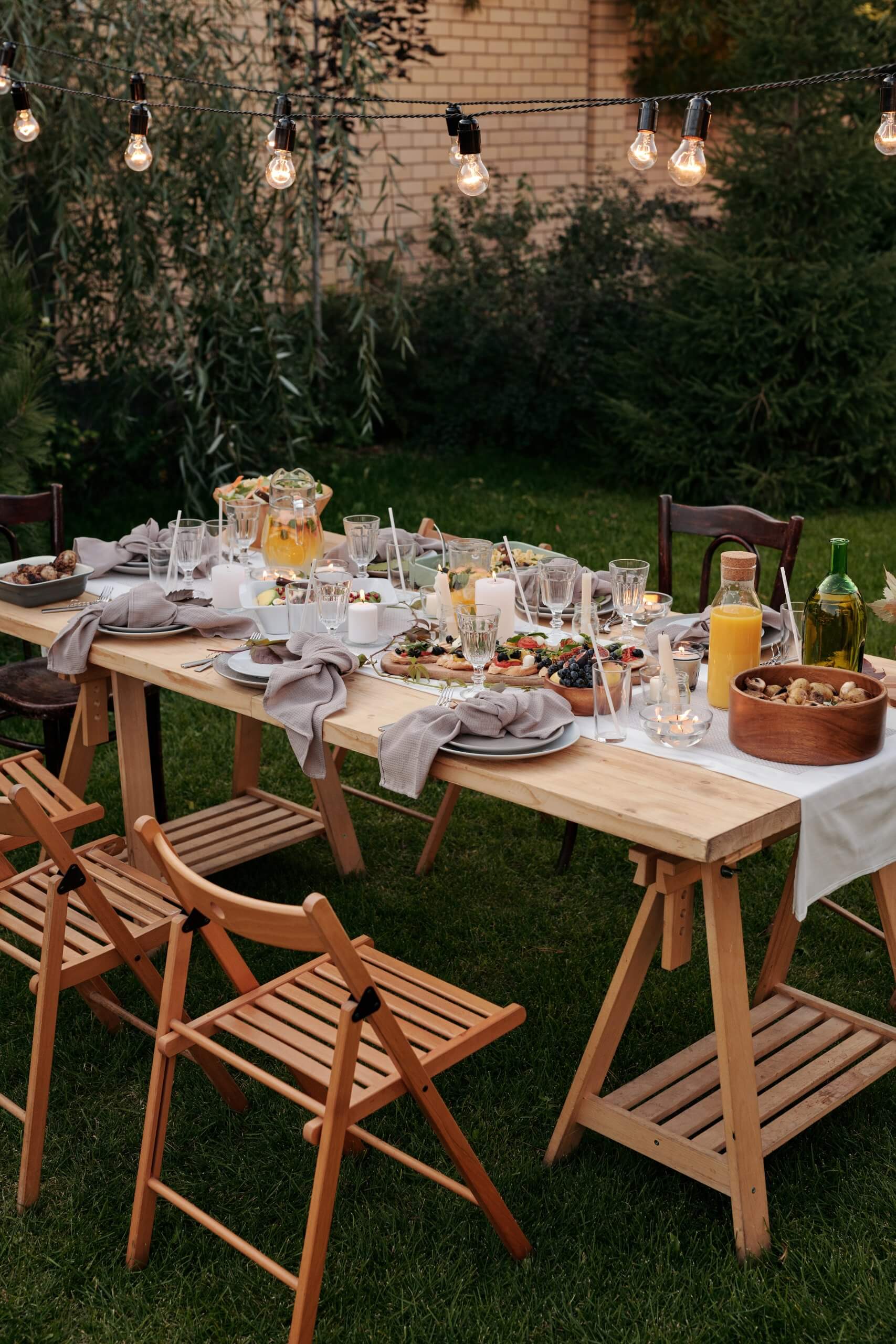 Farm to Table Gardening
The easiest way to elevate a meal? Fresh herbs! There's nothing like a bit of fresh, homegrown basil to top off that caprese. Herbs are easy to grow (yes, even in an Irish garden!) and can boost your dining experience at home if you've waited too long to grab that rare outdoor reservation at your favourite restaurant.
Rosemary, parsley and basil are some of the most popular herbs to grow at home. You can buy seedlings at any garden centre, then opt for a deep pot with decent drainage. Herbs require regular watering and feeding. Top tip: herbs taste their best when harvested in the morning!
Indoor Outdoor Lifestyle
You'll be doing most of your entertaining outdoors this summer, so it's important to have a comfortable place for your guests to sit, eat and chat. There's no better time to invest in a good garden furniture set!  
Depending on your needs, you can buy sets with just a chair or two, or deck out your garden with tables, loungers and firepits: there's an outdoor furniture set for every type of homeowner! Teak and resin wicker are your best options for Ireland. These materials are water resistant, for the inevitable summer rain. Use removable cushions in a variety of patterns and colours to add some style to your rear garden – just don't forget to store your fabric accessories away if the weather suddenly turns!
While we have our fair share of less-than-seasonal summer days in Ireland, you don't want to miss out on those glorious, sunny afternoons. Make the most of your garden and get ready for a summer of fun outdoors: it's time to bring the oasis to you!
If you're ready to buy a home with a beautiful rear garden, talk to the Lisney experts! Follow us on Facebook, Instagram, Twitter and LinkedIn to keep up-to-date on the latest property news.